Workshop description
In this 6-day retreat we will combine the highly effective self-explorative work in non-ordinary states of consciousness with an in-depth investigation into the nature of reality – and thereby our Self – from a non-dual perspective.
Using meditations, exercises and conversations as tools of self-inquiry to examine our experience in the present moment we can begin to see that the current materialistic paradigm (the idea that matter is primary, it comes first, and everything else including consciousness must spring from it) cannot stand when tested against immediate experience. By sincerely inquiring into the nature of our sense perceptions, of our thinking and feeling and by directly investigating the "I" that we have proclaimed ourselves to be for basically our whole lives we start to recognize that the apparent separation between "me, in here" and "the world, out there" is not what it seems to be.
The perfect complement to this exploration will be 4 Holotropic Breathwork sessions (2 as a breather and 2 as a sitter) which are always inspired by a principle that is also the basis of all sincere self-inquiry: allowing our current experience to be as it is. Within the framework of Holotropic Breathwork this proposition of non-interference is described as surrendering to our innate healing intelligence or "Inner Healer".

PETER KÖLLERER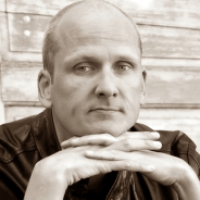 For more than 20 years Peter's passion has been exploring consciousness and the nature of reality or Self. He became a coach and mental trainer in the late '90s and discovered non-ordinary states of consciousness at the Monroe Institute in Virginia, where for about 10 years he explored subjects such as guidance, soul retrieval, manifestation, releasing beliefs, remote viewing and first and foremost investigating our essential nature.
Peter sees mindfulness as a life motto and has practised Vipassana and other forms of meditation and spiritual approaches for many years. His teachers include Kurt Tepperwein, Eckhart Tolle, Peter Russell, Adyashanti, Jack Kornfield, Rupert Spira and of course Stanislav Grof. In 2013 Peter became a certified Holotropic Breathwork practitioner and has been facilitating workshops and modules in various countries ever since.
Peter studied Law in Linz, San Diego and Oxford. He is a recording
artist and music producer and also works an office job, taking care of
properties and investments.


We are aware about Covid19 and the module will be adapted accordingly. The breathwork room is around 260 qm, 6 meters high and has a good ventilation system. If you are in doubt or have any specific questions please get in touch personally before the workshop.