Holotropic Breathwork and Shamanic Journeying in Basel 10-12 February 2017
In this weekened workshop we will combine shamanic energy work with holotropic breathwork to open up new realms of conscoiusness and self awareness. Both modalities offer access to expanded states of consciousness and provide a map to our inner landscapes.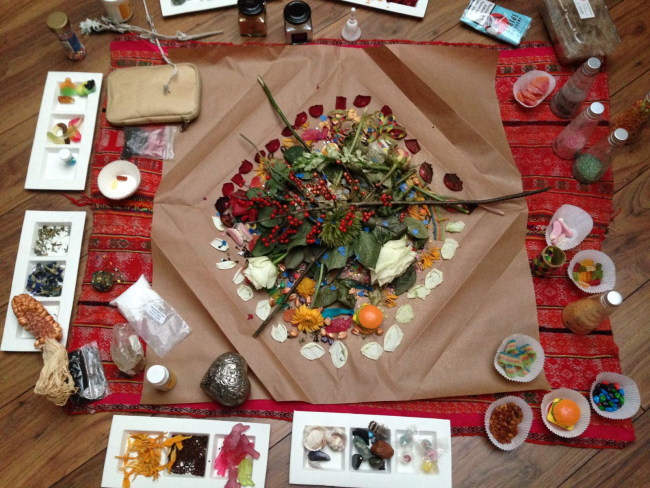 The shamanic approach includes guided meditations to inner worlds, a despacho (South American prayer and gratitude ceremony, a kind of mandala) and practices that help you resolve blockages in your own body and energy field.
Whereas the shamanic approach can be seen as an initially guided tour to those inner worlds, guided by the collective inner healer of all involved, the holotropic breathwork on the other hand is more like exploring unknown territories on one's own account. In the combination they complement each other to a powerful unity.
The workshop will be held in German with English translation if needed.
---
Facilitators
---
Price
An early bird rate of CHF 320 applies before January 10th, 2017. Afterwards it\'s the normal price of CHF 350.
Both rates include light vegetarian meals on Saturday and Sunday.
Accomodation is not provided for. We offer the possibility to bunk on mattrasses at our place for CHF 50 (two nights) or will glady assist you in finding appropriate outside accomodation.
---
Venue Name
Diwan Basel
---
Location
Blauenstrasse 61
4054 Basel
Switzerland
---
Payment Details
Postfinance
Account holder Luccio Schlettwein
IBAN CH29 0900 0000 4012 8794 5
BIC POFICHBEXX
---
Cancellation Policy
For cancellations between January 10th and 24th 2017 we will charge 50% of the workshop fee, later cancellations will be charged at full price, if there is no other participant taking the open space.
---
Travel Information
Diwan Basel can easily be reached by public transport from Basel Euro Airport and Basel train stations. Please contact us for further details.